Welcome BSc Class of 2021 to SSE Riga Alumni Community!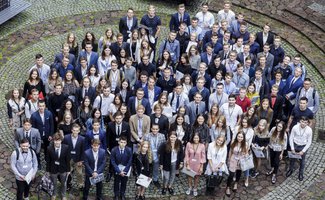 100 BSc Class of 2021 alumni have joined SSE Riga Alumni Community.
The Class of 2021 SSE Riga journey began in August 2018 with the first group picture taken in the courtyard, and now the cycle ended in the same place – 100 students were awarded their graduation diploma in the School courtyard decorated for the occasion. The diploma award ceremony for Class of 2021 graduates was organized in three separate ceremonies to comply with all safety restrictions.
Date added: 16.06.2021