Take risks, do and think globally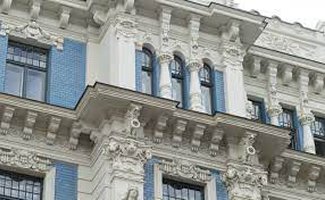 Valerija Liege (BSc Class of 2000) and Egle Klekere (EMBA Class of 2012) featured in the magazine "Santa" (articles in Latvian).
Valērija Lieģe is a partner of the company Oaklins in Latvia and a representative of the Oaklins global executive committee. She is one of the strongest women in finance in Latvia, who also works on the boards of several Latvian companies, such companies as LIDO, SAKRET, GROGLASS, etc. Valērija also works in the ALTUM investment committee and has given lectures to students of the Riga School of Economics (Magazine "Santa" 25.08.2021)
Egle Klekere has been leading one of the the most influential communication management agencies in the Baltics - Deep White. (Magazine "Santa" 25.08.2021)
Interviews with Valerija Liege and Egle Klekere by Gundega Roze and Ieva Jātniece.
Date added: 25.08.2021