Support for students and partners affected by the war in Ukraine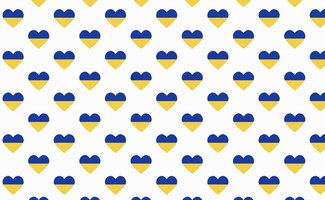 Thank you to all SSE Riga colleagues and our alumni community who continue to pull together to provide help and support to our Ukrainian students and their families as well as our partner organizations in the affected region.
In the past few weeks we have:
Organized individual meetings with our Ukrainian students (14 fulltime BSc students) to find out how we can provide effective help in each individual situation.


We have opened SSE Riga dormitories to families and relatives of our Ukrainian students and with the help of many volunteers ensured that they have access to free food supplies. We also try to provide legal assistance and organize formalities.

7 SSE Riga students from Ukraine will receive scholarships from the Estonian Alumni Fund, to be paid out monthly until the end of the academic year. The first month's payment of 500 EUR will be transferred to the students. Thanks to donations by individual sponsors, as well as companies related to SSE Riga alumni, and the Anders Wall Foundation, a support fund of over 15 000 EUR was collected in two weeks. The fund also provides access to crisis counselling.
The Alumni Association has launched a campaign to raise funds to cover tuition fees of current and prospective students from Ukraine. The Alumni Association also plans to provide funds to partly cover Ukrainian students' living expenses in SSE Riga dormitories.

SSE Riga has offered support to academic partners at Kyiv School of Economics and the Belarusian Economic Research and Outreach Center (BEROC) as well as within the SSE StockholmSITE Network.

Dialogue with the Latvian Ministry of Education and Science continues on the opportunity to provide scholarships for Ukrainian students. The aim is to welcome up to 30 Ukrainian students at SSE Riga and offer them full tuition fee scholarships and possibly provide financing to cover living expenses.
Our SSE Riga community has shown empathy and strong solidarity in these trying times. We will continue to work together to provide practical relief to our dear Ukrainian students and friends.
Date added: 15.03.2022