StandWithUkraine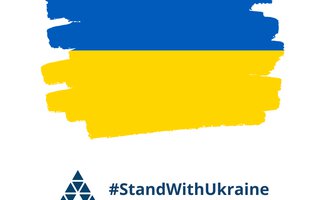 Alumni Association of Stockholm School of Economics in Riga has launched a fundraiser to support current and future Ukrainian students.
Ensuring the safety and wellbeing of students and the alumni network is our priority. We are in close contact with the school and the student association to identify the needs of students, alumni, and their families, be it financial, emotional, or other, and plan to act upon them within our abilities. If we have missed anyone who's in need of help, please reach out to us at alumni@alumni.lv.
Besides immediate help, together with the school, we aim to establish long-term support to ensure SSE Riga education is
available for all. To do that, we are launching a fundraiser for Ukrainian current and future students to cover their tuition fees. There are 14 Ukrainian students we can support already now, and we wish for SSE Riga to be available to any Ukrainian students in the future.
There are two ways you can contribute:
1) Direct scholarship donations to Alumni Association account (bank details below)
During these times, our core value - "Community" - is more important than ever. Please share this information further and keep an eye on future announcements
.
#standwithukriane
Bank details:
"Rīgas Ekonomikas Augstskolas Absolventu Asociācija" biedrība
Registration Nr. 40008017170
Strēlnieku iela 4a, Rīga, LV 1010
AS "Swedbank", HABALV22
Account nr. LV02HABA0551002354850
Payment description: Ukrainian scholarships
Date added: 03.03.2022