Alumni Discussion Club events in Spring 2021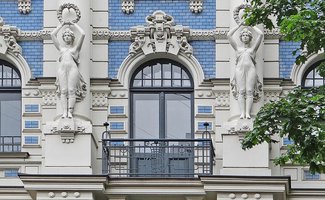 Thank you Rihards Garancs (BSc Class of 2012) and Krists Avots (BSc Class of 2013) for sharing your knowledge and experience with SSE Riga Alumni in Spring Semester 2021!
Due to the restrictions of Covid -19 in spring 2021, SSE Riga Alumni Discussion Club events took place online. Although it was not possible for alumni to meet in person and network (which is very important part of these events), as an online event, it allowed participation of SSE Riga alumni worldwide.
March 30, 2021
Alumni Discussion Club Event with Rihards Garancs: Digital Transformation - what it means for the companies & how to make it successful
May 6, 2021
Alumni Discussion Club event with Krists Avots: Agile @ Enterprise - a not that short journey to shorten the time-to-market
June 8, 2021
Alumni Discussion Club Event with Rihards Garancs: Data Analysis & Data Storytelling
Date added: 05.07.2021