Relaunch of Alumni Mentorship Programme: Connecting alumni and students for mutual benefit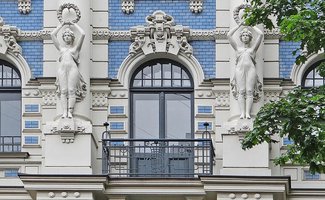 The Alumni Mentorship Programme offers guidance and networking opportunities for SSE Riga students irrespective of their study year.
Alumni mentors are welcome to join the programme till December 5.
The goal of the Mentorship Programme is to support students in their personal and professional development, providing encouragement, assistance and guidance from more experienced people who were actually in the students' shoes just a few years ago.
Participation in the programme is voluntary. The programme is run by the SSE Riga Alumni Association in cooperation with the Student Association and SSE Riga. Mentoring typically takes place over a period from January to May, but may continue if both parties find it valuable.
All SSE Riga students and SSE Riga alumni are invited to participate in the mentoring programmes.
SSE Riga alumni are invited to apply here until 5.12.2021.
Date added: 26.11.2021