Meeting our Alumni in Tallinn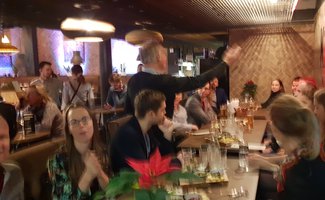 Input and support of our alumni is very valuable!
SSE Riga Rector and President Anders Paalzow and Executive Vice President - Partnerships and Strategy Kata Fredheim had a meeting with SSE Riga EE alumni in Tallinn in December, 2018.
The main focus of the meeting was on the input of the alumni in the Estonian B.Sc. recruitment campaign and further engagement of alumni.
Date added: 14.01.2019