Happy 20th Anniversary!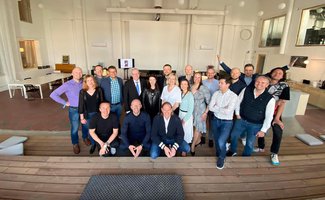 SSE Riga Lithuanian Alumni (Class of 2002) celebrated 20th Graduaion Anniversary on June 3, 2022.
Morten Hansen, Head of the Department of Economics, was invited by the Lithuanian alumni of 2002 to give a short speech at the event.
108 SSE Riga BSc students graduated in 2002, 31 of them - from Lithuania.
Happy Anniversary BSc Class of 2002!
Date added: 10.06.2022