Gundars Ostrovskis - Back to University Initiative of the European Commission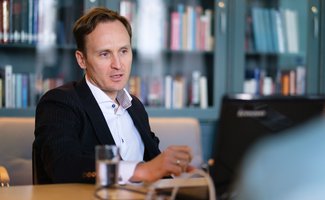 Gundars Ostrovskis (Class of 1996), Senior Economist, DG FISMA, European Commission.
During Alumni Discussuion Club evening (on 08.05.2019) Giundars presented the topic "Economics of Transition to the Knowledge -based Economy".
The "Back to School" (now also "Back to University") initiative offers officials of the EU institutions the possibility to revisit their universities to talk about their European career choice, their current jobs, challenges and opportunities. Gundars delivered lecture to SSE Riga BSc students.
Date added: 16.05.2019