Alumni Discussion Club events in Spring 2022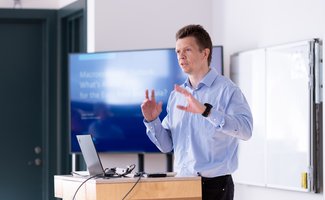 Thank you Andris Strazds (BSc Class of 1996) and Rihards Garancs (BSc Class of 2012) for sharing your knowledge and experience with SSE Riga Alumni in Spring Semester 2022!
February 17, 2022
Alumni Discussion Club Event with Rihards Garancs: Why meetings are peril of modern company and what we can do about it?
May 10, 2022
Alumni Discussion Club event with Andris Strazds: Will (geo)politics eat (macro)economics for lunch?
Date added: 10.06.2022