Alumni Event with Rihards Garancs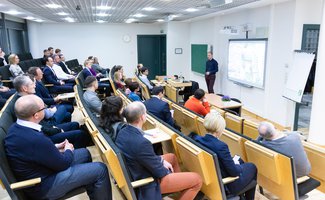 Alumni Discussion Club Event on "Major paradigm shifts, traits and consequences of DIGITIZATION" took place on February 21st at SSE Riga.
Rihards Garančs (Class of 2012) presented main traits of digitization and its consequences.
Will AI take over white collar jobs? How to prepare for data driven future? Which industries will face a major disruption in the upcoming few years? Rihards revealed the latest trends and major paradigm shifts in his Digitizing Economy speech.
Date added: 27.02.2019