The Alumni Association is proud to have a sponsor like CBL Asset Management.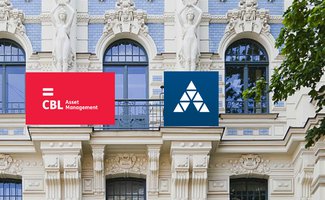 More about the company and their insights on donating funds for SSE Riga students' scholarships:
"CBL Asset Management is among the pioneers of asset management industry in the Baltics with a track record of more than 15 years. Our investment process is based on belief in the human ability to make superior investment decisions relying on rigorous research, holistic analysis and common sense.
This investment philosophy lies at the heart of our enviable long-term performance of our pension plans and top-notch international awards to our investment funds (Lipper, Morningstar). It also explains why we employ the largest locally based team of investment professionals and highlights the importance of the human capital we attract to our team.
"Our team is where multiple SSE Riga alumni started, advanced, and still continue their careers in one of the most dynamic sectors of finance. With the benefit of this first-hand experience of the knowledge, dedication and work ethics that SSE Riga nourishes in its students, we are delighted to start supporting SSE Riga students via financial contribution to the Scholarship program of the Alumni Association."
Date added: 15.02.2018