Ivan Pliuhachou - Executive MBA graduate gets funding for a Belarusian Amazon.com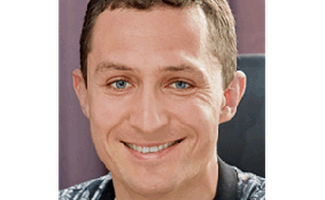 Ivan Pliuhachou, who graduated from Executive MBA programme in 2015, recently got private equity funding for 21vek.by, one of Belarus's largest online retailers of home appliances and other goods. It is one of the few private equity deals that have been made in Belarus.
Zubr Capital, the first private equity company in the country, invested "over USD 3.5 million but less than USD 7 million, buying more than 25% but less than 50% of 21vek.by," says Ivan, one of the three founders of the online retailer. He adds that the terms of the investment agreement limited what figures he could disclose.
The capital injection brought some much-needed changes, with Zubr Capitalbringing information technology (IT) and administrative skills to the rapidly growing online company. "The investor brings capacity and competencies that we lack, for instance in IT, one of the key drivers in growth," Ivan explains. He says that 21vek.bydidn't need capital at first, as it had been financing its growth from reinvested earnings and was getting "smart money" – funding and knowledge from Zubr Capital.
Ivan and his partners started the online business in 2004 after a less-than-successful effort at selling mobile phones in a very competitive market a year earlier. In switching to household appliances – refrigerators, washing machines, ovens and the like – 21vek.by also faced competition, but according to Ivan, they developed a business model that set them apart from most other online shops in Belarus.
A better model for selling appliances
He explains that appliance retailers generally took customer orders and then placed them with local distributors of, say, Electrolux washing machines. Delivery often took time and sometimes, when the distributor was short of stock, customers were left frustrated (people who need a new washer can't pile up their laundry for, say, three weeks). 21vek.by started keeping its own inventory and currently has a 13 000 m2 warehouse in Belarus that can often guarantee same-day delivery of orders.
When asked if keeping a wide range of stock doesn't increase costs and prevent 21vek.by from offering the lowest price, Ivan says that his company has also made direct supply deals with major appliance makers such as Bosch, Indesit, and Samsung. That saves 21vek.by the cost of paying the distributors' mark-up.
In addition to expanding its sales (which amounted to USD 48 million in 2016), the Belarusian online shop has also broadened its offering to include children's goods, sports equipment, furniture, sanitary fixtures (bathtubs, toilets, shower cabins, etc.) and automotive goods (tires, batteries, etc.). "The only thing we will not do is sell fashion," Ivan says, citing too much competition from narrow specialist sites on the market.
When asked if 21vek.by's move from appliances to a wide range of goods was similar toUS-based Amazon.com expanding from books to "practically everything", Ivan says that a major advantage Amazon has is logistics, which function very well in the US and most western markets.
Logistics are difficult in Belarus
He explains that in Belarus, legislation makes it difficult for anyone to sell goods on "cash on delivery" terms (which boost customers' confidence as they see what they are getting before they pay). Only the state-owned Belarus postal service is allowed to do this, and it has a bad reputation for quality of service. 21vek.by has set up its own logistics department with some 70 vehicles and 100 employees.
In total, the company has grown from its three founding members (Ivan and his two partners) in 2004 to more than 400 employees at present. Administering a mid-sized company is a significant problem, and Ivan says that the Executive MBA programme at SSE Riga gave him the skills to improve the way the company was run. It also taught him aspects of finance and marketing in which his knowledge was previously limited.
"I thought I was 'marketing' when I placed ads for the company in various media, but I learned that marketing is much broader and starts with branding and positioning, not placing ads online or in printed material," Ivan says. He explains that he chose to take the SSE Riga Executive MBA programme because it is taught in English (MBA studies were developed in the US and English-speaking countries) and SSE Riga has some American and British instructors. Meanwhile, his two partners undertook MBA studies in Belarus in Russian, so that the team running 21vek.by "was moving in the same direction."
Moving into Russia attracted money
The most recent project for the online retailer has been expansion into the Russian market, facilitated by a common language and a lack of customs barriers. The company's export potential was also a key factor in getting funding from Zubr Capital, according to Ivan. In Russia, the company sells much of the appliance assortment it offers in Belarus, but it also offers Belarusian products that have a good reputation and are in demand in Russia.
21vek.ru, the Russian online store, has been operating since December 2016. In Russia, the company "sees potential in the enormous, unconsolidated Russian market, where existing online retailers all have small market shares, and any new entrant can acquire a market share. We offer high margin products from China and Belarus that we help get into the Russian market," Ivan says.
The Belarusian entrepreneur says that Belarus's western neighbours – the Baltic countries – have insignificant consumer markets, are small even as a whole and, as members of the European Union (EU), present a number of obstacles to entry. Therefore 21vek.by has no plans to expand into the Baltic region. "To set up in neighbouring Lithuania, we would have to start from scratch. In Russia we have a warehouse and a call centre and can start on the next day," Ivan says, noting, however, that 21vek.by keeps in touch about online retailing trends with pigu.lt, the owner of several online retailers in the Baltic countries (including 220.lv in Latvia).
Date added: 07.09.2017