2019 Alumni Admissions Scholarships support the internationalization of the BSc programme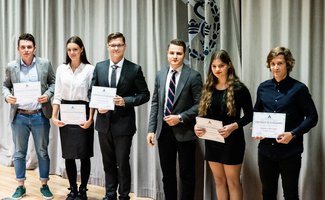 For the second year the SSE Riga Alumni Association is offering Admission Scholarships to high-performing applicants.
The total donation amounts to 22 250 euro. Out of seven scholarships three goes to international students, thereby supporting the internationalisation of the SSE Riga BSc programme.
The objective of the Alumni Association Admissions Scholarships is to increase the conversion rate of the best prospective students.
Thanks to the generosity of Alumni and corporate donors, the Alumni Association has, during the last three years, been able to donate close to 165 000 euros for scholarships.
Date added: 30.05.2019