SSE Riga Alumni Mentorship Program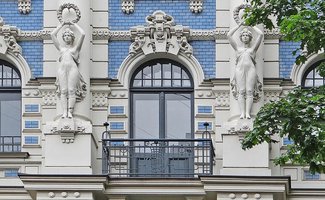 Thank you to 100 SSE Riga alumni for voluntaring their time and sharing their knowledge and experience!
Alumni Association has launched two Mentoring Programs: General Mentoring Program (available to all SSE Riga BSc students) and Alumni Association's scholarship candidate mentoring program.
The kick-off event of SSE Riga Alumni Mentorship programme took place on 27.01.2022 (online), gathering 75 alumni mentors and students. Our alumni know from their own experience, how much a good discussion and assistance in setting goals may encourage.
Date added: 28.01.2022